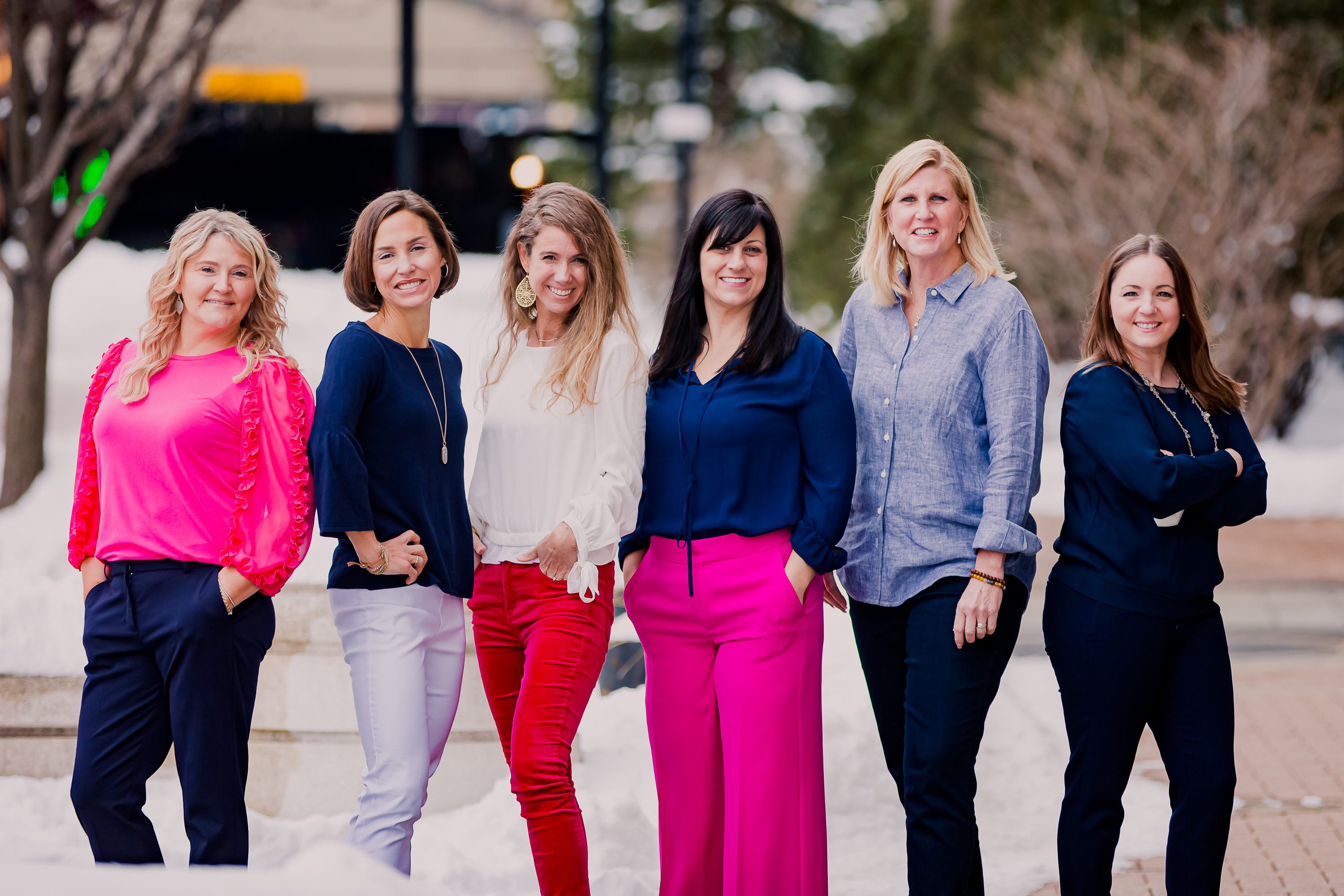 Whether buying or selling a home, GetBurbed is your indispensable partner. GetBurbed is a team with @properties, a local award winning real estate team specializing in where we live and work, in Arlington Heights and the Northwest suburbs. Our team leader, Holly Connors, is also a Founding Agent of @properties, and starting with her 2004 Rookie of the Year award, she has been one of Chicagoland's top residential real estate agents. Her successes are due in part to the value she places in the client relationships. Customers, industry peers, and experts agree that working with Holly is a first-class experience. Her commitment to client excellence coupled with a best practices approach to real estate has proven white-glove results time and time again.
Our team is made up of top-ranking, full-time, high producing brokers that have been living and working in the suburbs. We understand the market and provide local insights you cannot get from other teams. From Chamber of Commerce decisions to fundraisers for District 25 schools, we know what is happening in our neighborhood and how that affects your decision-making. Simply put, our insider's knowledge and vast local experience in everything from finding the best plumber to local construction projects to the best summer concerts in the park help minimize the stress out of buying a new home by welcoming you to your new neighborhood. Team leader Holly Connors, along with her teammates; Holly Kapsa Priestley, Noel Walton, Monica Biewer and Michele Sohl are all experts in the suburbs and provide world-class, exceptional experiences in the home buying or home selling process.
We are data-driven. With over $700 million sold lifetime, we are the experts in Northwest Suburban Real Estate. Results speak loudest, and that's where we are proudest. Our 99.6% list-to-sales price ratio is tops in the market, meaning that our clients get more than 99% of the list price for their home! And we do it fast, with an average market time for our clients of just 25 days. We leverage our experience, knowledge, marketing strategy, and proprietary tools to help buyers and sellers achieve their goals. No games, no trick negotiating, just honest, data-driven insights to price your home right and move it off the market quickly by people who live where you live.
Holly's philosophy is defined by first connecting with her clients and listening to their needs and desires. Once she has these understood, she can draw on her expertise and command of the market to find their dream home. On the listing front, Holly makes certain to understand her clients' goals relative to selling a home at a maximum value and within the time frame desired by the client.
That insider's look helps on the sell side too. If you're considering selling, consider this:
In 2018, GetBurbed Founder Holly Connors was ranked in the top 1% of all residential real estate brokers in Chicagoland by Chicago Association of Realtors. In 2019, 2020, 2021 and 2022, Crain's Chicago Business bestowed her with the Notable Real Estate Broker award, another top honor for houses sold. She has been featured in places like Chicago Agent Magazine, and Top Producer Magazine. She is featured on Real Trends, as well.
Either as your buying agent or your listing agent, our team will be a fierce advocate and will negotiate the best deal terms possible. Our no-

nonsense

approach is respected and appreciated among clients, peers and our community.
Once you have found your dream home or the perfect buyer, she will guide you through the journey to make sure you are comfortable and in-the-know at each step. Our clients are much more than clients: you are our community. And we love this community.
In less than 10 years, @properties quickly grew into the largest independent broker in Illinois. Today @properties is one of the top residential brokers in the U.S. by sales volume, the #1 real estate firm in the city of Chicago, and the second largest brokerage firm on Chicago's North Shore. We are proud to be a part of @properties, and as one of the top teams in the company.
Sincerely,
The GetBurbed Team